Autograph Leather Knot Handle Messenger Bag With Paypal Free Shipping Clearance Pay With Visa Online Cheapest IMMhn9Mw
SKU276642745414206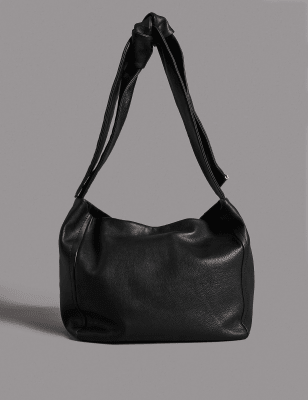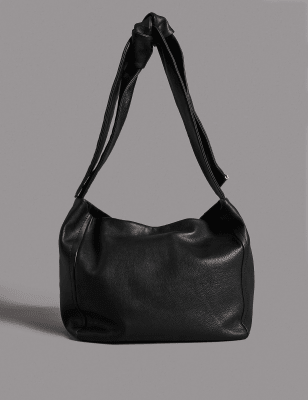 Connecting Corporate Marketing
with Transportation Networks
Our advertising and sponsorship programs engage the traveling public and boost consumer awareness and action while also promoting public safety.
230
Number of Brands Serviced
Travelers Marketing has worked with over 230 brands, from Fortune 100 companies to small businesses, since itsfoundingin1998.
33
Number of States Serviced
Travelers Marketing holds contracts with departments of transportation, departments of motor vehicles, and toll road authorities for revenue-generating programsin33 states.
60
Annual Impressions
Travelers Marketing sponsorship and advertising programs generate 60 billion impressions annually, reaching thetravelingpublic24/7/365.
Travelers Marketing creates innovative marketing partnerships by matching public sector assets with corporate marketing goals. We connect brands with consumers in new and compelling ways.
Creation
We create positive, distinctive, and measurable brand experiences using public sector media assets.
Evaluation
We calculate impressions, revenue, impact, consumer engagement, and market comps to ensure benefit for all stakeholders.
Collaboration
We forge public/private partnerships to advance the business objectives of both parties.
Administration
We actively manage every program, from sponsorship reports to social media listening, to meet our clients' return on brand investment.
Non-Tax, Non-Toll Revenue
Our programs have generated over $120 million (and counting) for our public sector partners.
Turn-Key Services
We are with our public sector partners every step of the way—from the evaluation and sale of media assets to billing, collection, production, installation, and marketing maintenance.
Industry Recognition
We implement award-winning programs whose benefits are recognized by our state partners, the USDOT and Federal Highway Administration, the Roadway Safety Foundation, the National Governors Association, and many others.
Focus on Safety
Our programs advance road safety by supporting efforts to reduce incidents and distracted driving.
Program Development
We collaborate with our private sector clients to gain a deep understanding of their brand DNA. We then design our programs to meet their specific marketing objectives.
Integrated Marketing
We cross marketing disciplines and platforms, including advertising, sponsorship, promotion, and public and government relations, to create instant and continuing brand exposure and brand experiences at all levels.
Targeted Audience
We connect client brands to consumers with high-impact marketing opportunities in top DMAs, available for local, regional, or national buys.
Analytics
We work with private sector clients to measure the effectiveness of our marketing platforms so that they can quantify their return on investment.
Travelers Marketing programs connect our private sector clients' products and services to consumers on the go. We leverage social and mobile media to extend a brand's marketing reach beyond the transportation network.
TT virus (TTV), a recently discovered DNA virus, has been implicated as a cause of non-A to non-C posttransfusion hepatitis. The frequency of TTV in persons considered at high risk for sexual and parenteral infection was investigated (52 prostitutes, 81 homosexual men, 65 intravenous drug users) to assess its mode of transmission. TTV DNA was assayed by polymerase chain reaction using primers from conserved regions in the N22 clone. Viremia frequency was 4.5%-13.0% in study subjects, not significantly different from that in low-risk controls (2 [4.5%] of 44). The frequency of TTV viremia increased significantly with age (P=.018) but was not associated with human immunodeficiency virus coinfection. The low frequency of infection detected in both risk groups suggests that spread by sexual contact or by intravenous drug use is relatively inefficient and unlikely to account for the high prevalence of TTV observed worldwide.
We have studied the evolution of hepatitis C virus (HCV) from a common source following serial transmission from contaminated batches of anti-D immunoglobulin. Six secondary recipients were each infected with virus from identifiable primary recipients of HCV-contaminated anti-D immunoglobulin. Phylogenetic analysis of virus E1/E2 gene sequences [including the hypervariable region (HVR)] and part of NS5B confirmed their common origin, but failed to reproduce the known epidemiological relationships between pairs of viruses, probably because of the frequent occurrence of convergent substitutions at both synonymous and nonsynonymous sites. There was no evidence that the rate at which the HCV genome evolves is affected by transmission events. Three different mechanisms appear to have been involved in generating variation of the hypervariable region; nucleotide substitution, insertion/deletion of nucleotide triplets at the E1/E2 boundary and insertion of a duplicated segment replacing almost the entire HVR. These observations have important implications for the phylogenetic analysis of HCV sequences from epidemiologically linked isolates.
BACKGROUND: Preliminary results from combination therapy with interferon-alpha and ribavirin (IFN/Rib) in patients with chronic hepatitis C have been promising, with up to 50% sustained hepatitis C virus (HCV) RNA response. The aim of this study was to investigate whether a sustained HCV RNA response could be obtained with combination therapy in patients who were non-responders or relapsers after IFN treatment. METHODS: In a multicenter study we randomized 53 HCV RNA-positive patients into 2 treatment groups. They all had biopsy-confirmed chronic hepatitis C, and all were recruited from a previous IFN study: 26 were previous non-responders and 27 responders with relapse. Group A received interferon-alpha2a, 4.5 MIU thrice weekly for 6 months, and group B received ribavirin, 1000-1200 mg/day, in combination with the same dose of interferon-alpha2a for 6 months. Median Knodell index was 5.0 in both groups. Genotype 1 was found in 24 (45%), type 2 in 3 (6%), and type 3 in 26 (49%). RESULTS: Sustained clearance of HCV viremia 6 months after interferon-alpha2a treatment stop was obtained in 12 of 53 patients (23%): 6 of 27 in the IFN group (22%) and 6 of 26 (23%) in the IFN/Rib group (NS). Nine of 27 (33%) former responders with relapse, compared with 3 of 26 (12%) non-responders, obtained a sustained HCV RNA response (P = 0.054). In previous relapse patients sustained loss of viremia was more frequent in genotype 3 (50%) than in genotype 1 (11%) patients (P = 0.022). CONCLUSIONS: In a group of previous IFN-alpha2a-treated chronic HCV patients we obtained a similar sustained clearance of viremia when retreated either with IFN-alpha2a alone or with a combination of IFN-alpha2a and ribavirin for 6 months. Previous relapse patients with HCV genotype 3 obtained sustained loss of viremia significantly more often (50%) than type-patients (11%). Previous IFN responders with relapse responded better than previous non-responders.
Global InternationalHumanitarian Law Centre

E-mail: ihl@diakonia.se

Diakonia works with local partners and other strategic actors in over 30 countries for the fulfilment of the right of all people to live a life in dignity. Diakonia's mission is to change unfair political, economic, social and cultural structures that generate poverty, inequality, oppression and violence. We are a Swedish faith-based organization established in 1966.